DecorADDA Silicone Stretch Lids (Set of 6 Sizes)
Rs. 249.00

Rs. 249.00

Save Rs. 450
Tax included.
Shipping
calculated at checkout.
---
---
Food leftovers need not be wary of being thrown away. Now, here is a super useful product that will protect them from getting wasted!
This shield is environment friendly unlike the harmful plastic covers. Also compared to expensive plastic wraps that have to be replaced with every use, these silicone lids are a one time buy for using it thousands of times!
It comes as a six piece set with different round shaped sizes in the colors of transparent blue & transparent white. Containers or bowls with diameters in the range of 7 cm to 26 cm should feel secure with this lid.
These covers can be cleaned in the dishwasher, can be used in the microwave while heating food and can even resist freezing temperatures of the refrigerator!
The silicone is not only non-toxic & free of odor but this food grade variety is also BPA free. Despite being light in weight, stretchable in nature & transparent in color, they are yet sturdy.
Silicone tops are round yet stretchy enough to fit snugly over round, oval, square, rectangle shaped bowls and containers.
6 lid sizes:  7 cm / 10 cm / 12 cm / 15 cm / 17 cm / 20cm
How to use?
Select any of the 6 sizes which is closest to the container you want to cover.
Simply stretch and snugly adjust onto mostly any shaped container and pull tab to release & fit.
The grip grooves on the corners of the cover will enable the lid to tightly hold on with the container. 
Your food will be kept fresh as it is with the airtight seal!
Now not only will any bowl feel protected and wanted but your food will be honored as it will stay fresh and cannot be accidentally spilt over whether you travel or rummage through the fridge, all with the safety & protection of a single silicone lid!
Order now & give your food the respect it deserves!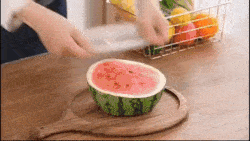 Payment Modes and Shipping:
Free Shipping!
All payment modes available on our website checkout powered by PayU Secure Payment Gateway.
Cash on Delivery Available.

We use ShipRocket Logistics Services for deliveries. You will get a tracking link along with regular tracking updates from the time your order is packed till it reaches you via SMS as well as email.
Delivery time:
Mumbai / Pune: 2 days | Other Metros: 2-4 days | Rest of India: 4-7 days
Silicone lids - Great product
Super useful product
Value for money
On time delivery
Finally I will be able to avoid the irritating spillages that happen ever so often while rummaging throught the fridge!